Bags and Accessories uniquely made from recycled inflatables Place orders by 18 Dec for Christmas delivery
What we stand for at PLOYS
PLOYS: a clever plan of repurposing Pool Toys.
OUR PROMISE TO YOU AND OUR PLANET:
We are dedicated to REDUCE PLASTIC WASTE through a CIRCULAR LOOP we create unique functionally designed weatherproof and water resistant bags and purses.
We are a registered Social Enterprise and a portion of our sales go to the Great Barrier Reef Foundation.
We promise ZERO-EMISSIONS by using carbon-friendly transportation, electric vehicles and operate on solar for our studio.
We stand for functionality and quality with our one year warranty.
Quick Gift Finds
Choose the different design options within each product!
New Product Launch - Glitter Evening Purse. Sparkle sustainably with this purse made from 100% recycled pool inflatables!
Sustainable Living with PLOYS
Sustainable living just got easier with our 100% recycled PVC bags, purses and accessories! Designed to make life better with our waste reduction, all-weather, water resistant and splash-proof bags, created from punctured pool inflatables.
Repurposing plastic waste into functional product for home, work, shopping and play, including outdoor adventures! We've got you totally environmentally covered while keeping plastic out of our ocean!

Do you have pool inflatables for recycling? Send us yours and become a PLOYSHERO or drop them off at one of our collection points. Click for more info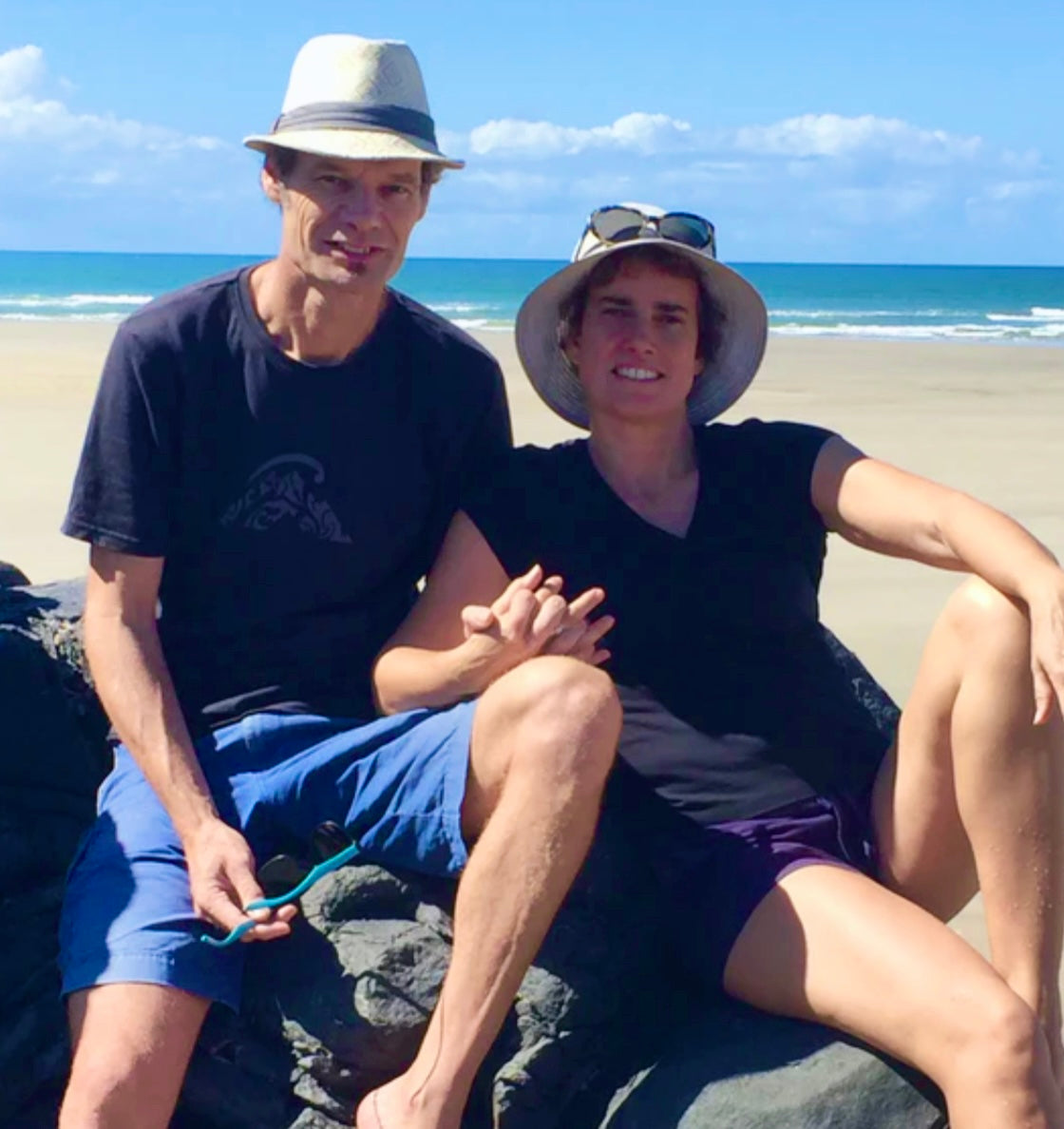 The team behind PLOYS
Get to know Carin & Gerhard and their passion to reduce plastic waste by recycling pool inflatables!
About Us
Environment

PLOYS bags are unique statement pieces that reflect your eco values! Made from 100% recycled PVC from inflatables, to which we offer a unique circular loop solution and are not recyclable in mainstream waste.

Better world

Our products are designed from your backyard waste to make a better world! Keeping plastic waste out of our oceans. Since starting in January 2020 we have recycled more than one tonne of inflatables!

Ethical & Fairly made

Our products are made by Carin with support from two mums in SE Queensland. We proudly offer local employment and adhere to Australian trade & employment law with fair conditions and pay.

Proudly Australian

Our company is proudly Australian owned and operated. We offer awesome customer care and love to hear back from you. We stand for quality with one year warranty!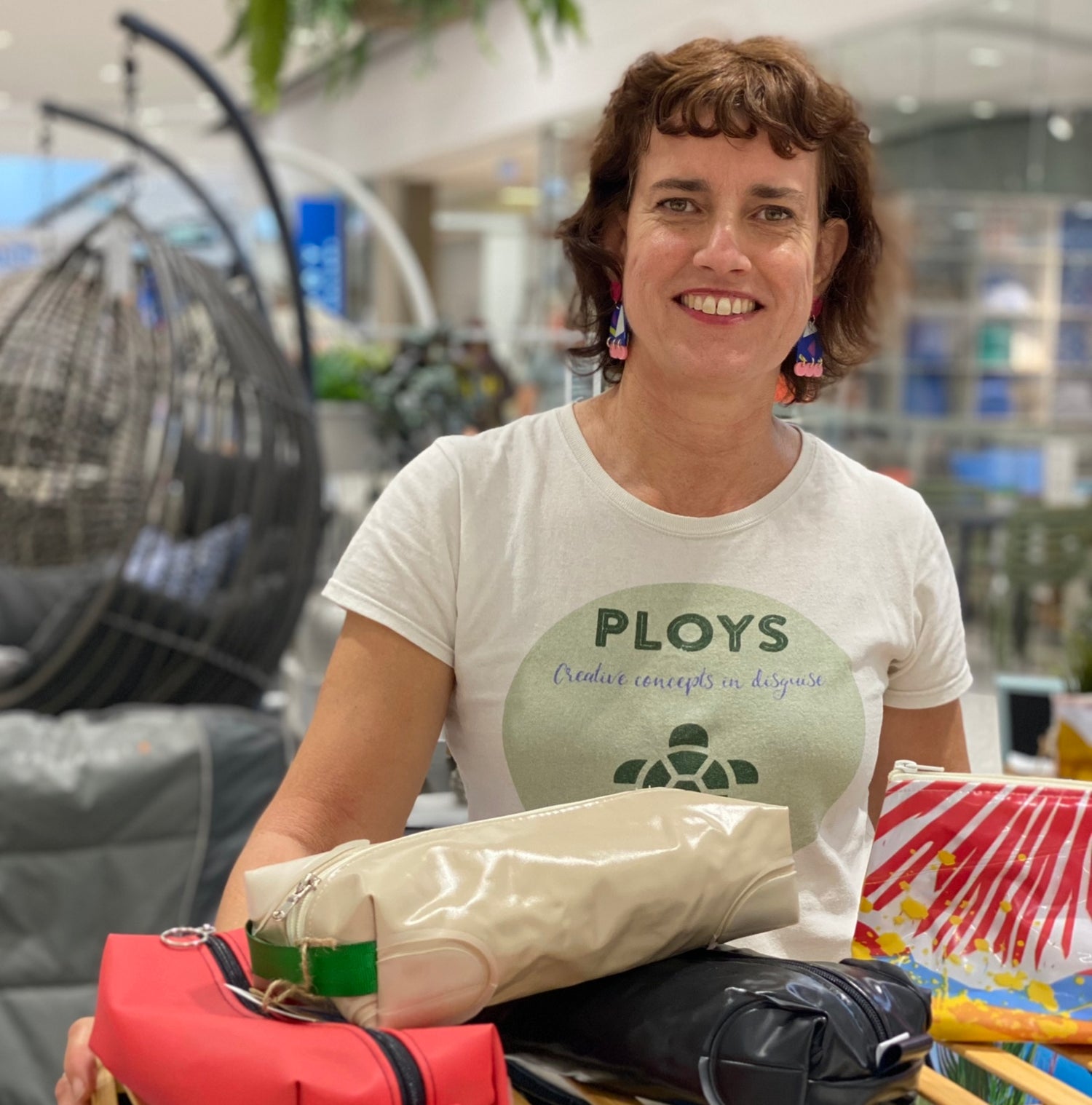 PLOYS at the markets
Prefer to shop in person? Come and see us at the markets!
1 December West End Christmas Market, Westend 4-10PM
2 December Eco Market Indigiscapes Redland Capalaba Brisbane 8-12PM
2 December South City Square market Wooloongabba 2-8PM
3 December, What We Make Market, Bulimba, Brisbane 8-2PM
8 December Growers & Makers Market, Mill Gardens Hugh Rd Bargara 5-7:30PM
9 December, Mumma's Nest Market, Precinct, Bundaberg 2-9PM
10 December, Qagoma Design Market, Queensland Gallery, South Bank 9-12PM
15 December King George Square Brisbane, 5-9PM
16 December Alexandra Headlands Sunshine Coast, 8-12PM
17 December, What We Make Market, Bulimba, Brisbane 9-1PM
Don't forget to bring your broken pool inflatables and receive 10% off.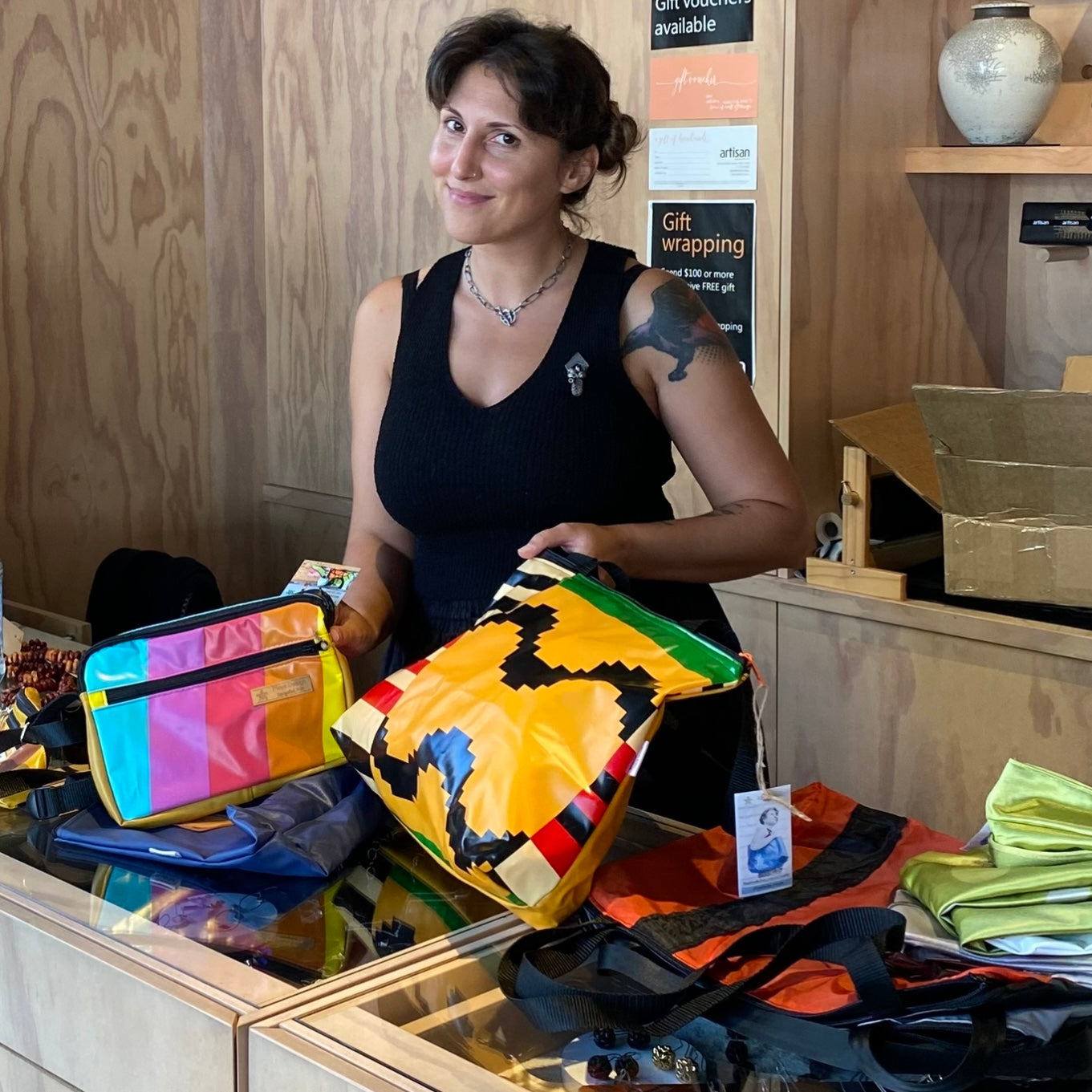 Stockists
NEW SOUTH WALES:
Banish Sustainability Hub, Sydney Central Station, Henry Deane Plaza, 19/2 Lee St, Haymarket
QUEENSLAND:
Open House Collective 73 Vulture St, West End
Nook West Village, 97 Boundary St, West End
Artisan Gallery Shop, 45 King Street, Bowen Hills
My Green Stuff, 1/385 Oxley Road, Sherwood
Annandale Trading Co, 65 Adelaide Street, Birdsville
Art Plus, 15a Electra Street, Bundaberg
SOUTH AUSTRALIA:
Transmutation, 14 Flint Street, Robe
Awards & Affiliations
Member of Social Enterprise Council - Registered Social Enterprise Business